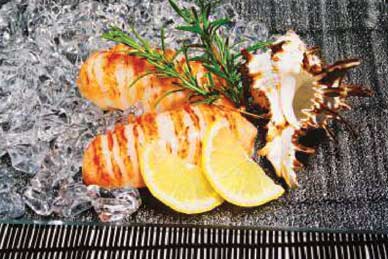 Our Surimi Lobster Tails are prepared from the best ingredients a perfect addition to fresh salads, seafood cocktails and are a tasty snack as well.
Like all surimi products, Surimi Lobster Tails are great value for money and are an extremely healthy protein source.
Packing Options
We pack Surimi Lobster Tails under our own Mikado brand and also offer this product contract packed to your packing specification. We can even design the packaging and liase with you to make sure you get the premium product that your customer's expect.