Products
We source, pack and process seafood products from around the globe, bringing them to a variety of international markets. We have a solid understanding of what it takes to develop a product and bring it to market.
These products are the ones we deal with most frequently, however we can source other seafood and other products. Have a look at the products below, or select a category from the menu to see only products from that category.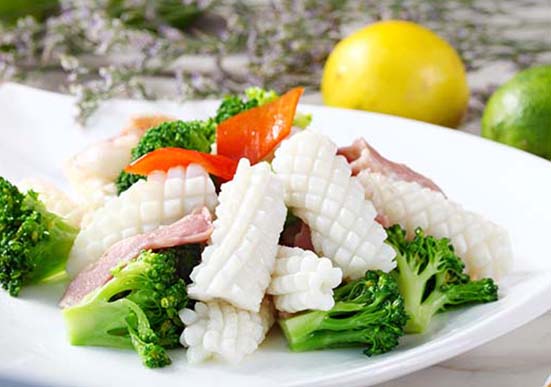 Pineapple Cut Squid fillets are fillets of squid meat with a pineapple pattern cut into one side., creating a pleasing curled squid finish when the meat is cooked. These are especially popular as ingredients in soups, pastas and risottos – but can also be used for salads, or eaten as a snack.
View product information »